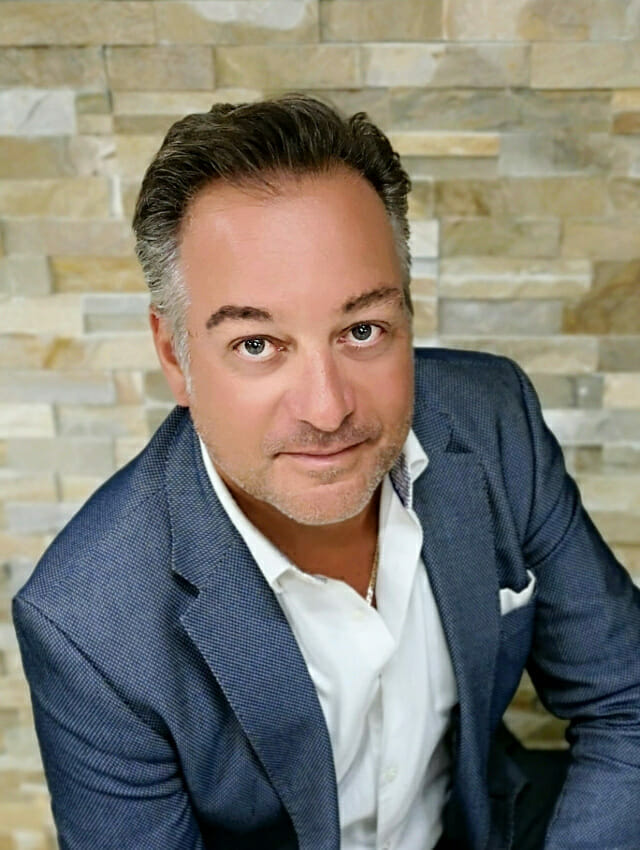 ABOUT
Frank
With over 30 years of Industry Experience, Frank Salvatore possesses vast knowledge and expertise in all areas of real estate, including residential, commercial, multi unit, Industrial and development land.  As a seasoned real estate professional Frank has mastered the "art of negotiation" and will ensure the most favorable results in any market.
What truly sets Frank apart from other Realtors is his genuine integrity, passion and determination to help guide each client with achieving their real estate goals with his unique personalized service. Never feeling like just another number, Frank recognizes that properties are often an extension of his clients with sentimental value attached to them, and for this reason his client's goals are his top priority.  Combined with skills, experience and knowledge his client's questions will always be answered, documentation completed to perfection, expectations fulfilled and timelines & dates executed on time to ensure the best real estate experience the industry has to offer.
Accomplishments, Licenses and Notable Mentions 
Serving the Greater Hamilton, Burlington,Toronto & Niagara Area (GTHNA)
Licensed Member of the Realtors® Association of Hamilton/Burlington (RAHB) since 1990
Licensed Member of Toronto Real Estate Board (TREB) 2015
RE/MAX Lifetime Achievement Award
RE/MAX Platinum Club Award
RE/MAX Escarpment Realty Superstars Award
RE/MAX "Hall Of Fame" Award Inducted 2006
Licensed Real Estate Broker since 2005
Senior Real Estate Specialist (SRES) Designation in 2009
Licensed Mortgage Broker since 2009
Professional Home Contractor/Owner since 2000.
Business Administration/Marketing Graduate
Frank continues to Master his skills from the very best Real Estate Experts, Trainers, Speakers in North America to serve you better.
An Award Winning Attitude combined with the Top Negotiating skills .
Community Supporter of Mac Kids Children's Hospitals , St. Vincent De Paul Society and contributor to many Charitable Organizations
Frank's
Mission Statement:
My clients often tell me that the fundamental reason why they continue to use my services and trust me with their most valuable asset is because of my personalized service. "When you call me, you get me"!!!  It's that simple because everyone of my valued clients receives direct access to my cell phone number 24/7 to assist them with any questions, concerns and comments they may have during the buying & selling process.
Though my team and support staff are an extension of myself, we all share the same core principles values which is why "Our Ultimate Mission Statement" is to provide professional guidance to our valued clientele through the Art of buying and selling of Real Estate.  We honour this commitment by;
Creating Value in the services we provide by Prioritizing the needs and interests of our clientele. 
Enabling our clientele to make confident choices and amazing memories with their families and loved ones.
Empowering our clientele through proper guidance, knowledge and the understanding of capitalization rates to build wealth by acquiring "economically viable" investment properties.
Protecting our clientele by helping them avoid the many "costly mistakes" often made by inexperienced Agents, Inspectors, contractors and advisors.
Negotiating the absolute best possible terms, conditions and price on behalf of our valued clientele.
Providing peace of mind by allowing our clients to feel completely confident throughout the entire buying & selling process.
Utilizing the most effective Marketing tools available in our industry in order to maximize our success the success of our clientele. 
Assuring our clients that we have their absolute best interest at Heart
I Love what I do and I believe it has never been more important than it is in today's marketplace to hire a full time, experienced, dedicated professional with a "proven track record" for the job of buying or selling your most valuable real estate asset(s).  My Team and I are committed to your success and we look forward to meeting your high expectations while satisfying all your real estate goals and aspirations!  "Allow us to handle all your Real Estate Needs"
FRANK SALVATORE, For Sale "It's In The Name!"
Experience and knowledge are crucial to success:
On a daily basis we are inundated with information on thousands of various Real Estate websites, social media, podcasts, blogs, posts, newsletters, TV etc. We believe it has never been more important than it is in today's marketplace to hire a "full time", "experienced", "dedicated" Team of professionals with a "proven track record" for the job of Buying or Selling your most valuable Real Estate asset(s).  A Brokerage capable of helping you navigate through all the misinformation enabling you to make the absolute best decision for you, your family or business partner(s).  In today's complex market we believe it requires skill, perseverance, determination and knowledge through past and current market experiences in order to negotiate the most desirable price and terms on your behalf.
"I personally have successfully assisted my clients through 30 years of some of the most challenging times we have ever seen." From the 22% mortgage interest rates throughout the 1990 recession, to the Y2K computer virus crises in 1999, throughout the uncertain times following 9/11, to the Sub-Prime mortgage crises in 2008, to the Premier Wynne's Housing Plan inducted in July 2017, the implementation of the "Stress Test" for buyers, the foreign investors tax along with three consecutive interest rate hikes in 2018 and now the Covid-19 Pandemic. "I believe it is imperative that you hire a Professional Realtor that has the skills required, one who is experienced in working through all the various types of market conditions to ensure your real estate goals are met and your transaction closes successfully whenever you are buying or selling."  "Allow Us to Handle all your Real Estate Needs"
Saving you time, money and stress:
With Celebrating 30 years experience as a Realtor, 15+ years in the construction industry and 13+ years as a Mortgage Broker, Frank's convenient "One-Stop-Shop" approach to services offers his clients the comfort and confidence they need saving them time, money and stress throughout the buying and selling process.  Frank helps to qualify his clients properly to ensure they are shopping within their budget and avoid wasting their client's valuable time looking at properties they don't qualify for all because the Mortgage Officer failed to take the time to run a proper Credit Bureau.  As your Mortgage Broker Frank will connect you with 40 of the most competitive lenders in Canada (including National banks) so you can be assured you are getting the absolute best rates and terms saving you time & money.
On Average Buyer's will pay for 3-4 property inspections reports before settling on their desired home or property.  As an Experienced Broker and Contractor Frank has developed a "keen eye" to help Buyers and Sellers identify potential issues that are often overlooked by typical sales people, inspectors or contractors.  Frank has helped his clients save $100's if not $1,000's of dollars in numerous inspection reports and costly repairs by alerting his buyers well in advance of potential issues prior to making an offer.  In addition Frank has often made his Sellers aware of potential issues with their own properties prior to listing thus protecting them from potential claims or re-negotiations after accepting an initial conditional offer.  Lastly Frank has a volume of real estate clauses at his disposal that he has helped develop and customize throughout his 30 years experience to better help protect his clients. 
Making a small difference:
Like many of us, Frank has witnessed far too many children suffer from the terrible illnesses that strike them at an early age. Many of these children are treated and cared for by our amazing Hospitals right here at home. Frank has supported his community by committing a portion of every successfully completed transaction to "The Children's Miracle Network" (MacKids Hospital) to help with their care, Research & Development.